Lootchests are a special gift from the Devs for beginners.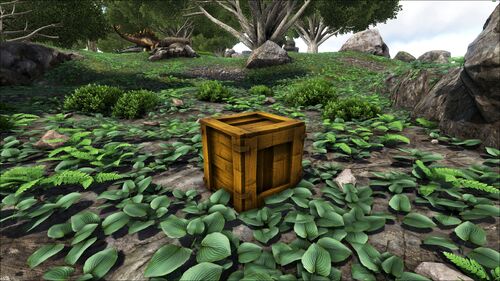 These Chests offer basic stuff
Metal Hatchet
Stone Arrow
Spear
Wooden Shield
Sword
Pike
Bow
Crossbow
Flint
You can get these items by simply hitting the box with a tool such as a pick or hatchet.
These boxes are not part of the Supply Beacon system, they are actually implemented as a "resource" asset on the island.